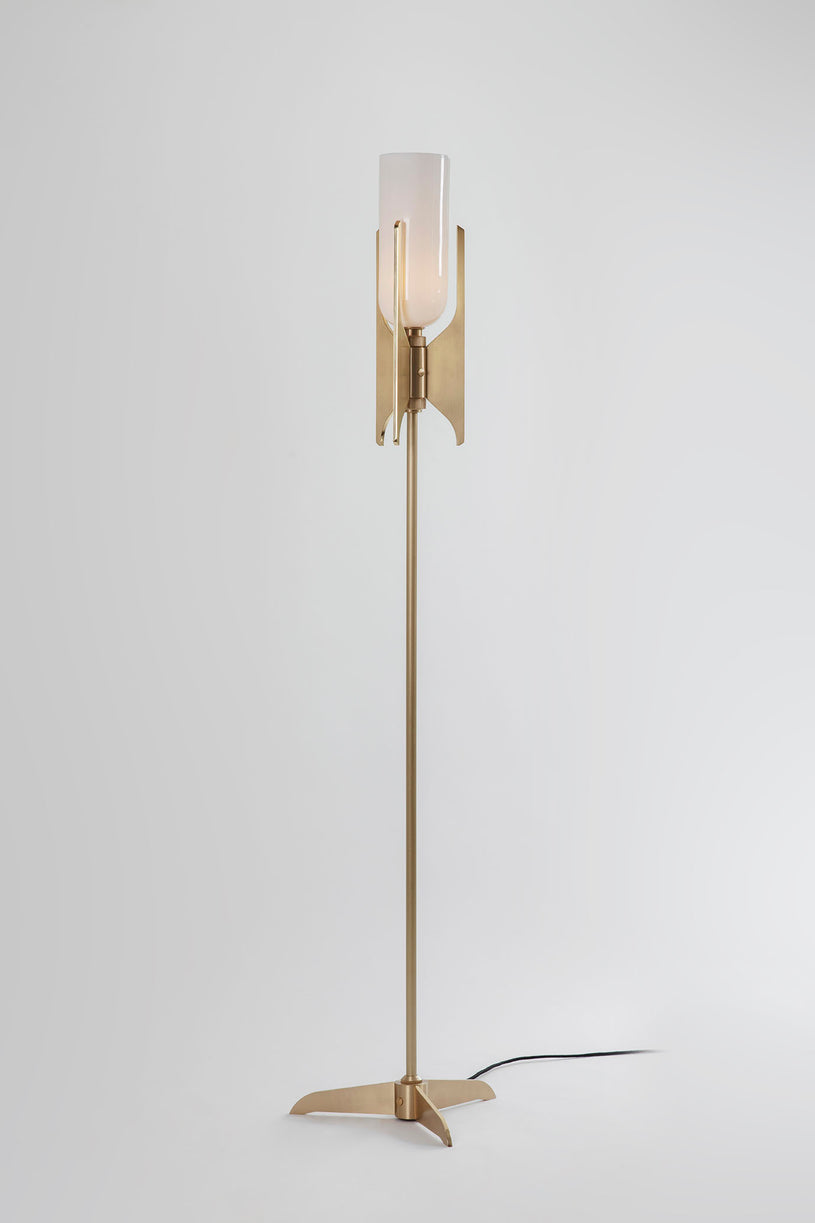 Tall, slender and elegant in profile with soft light emanating from a fine bone china shade held on all sides by brass fins.

Standard dispatch time: 6-8 weeks.

Materials & Finish Options
Brushed brass with polished brass accents, bone china shade
Dark bronze with brushed brass accents, bone china shade
EU & USA Orders
For all orders to the EU and the USA, please refer to our Ordering & Shipping page for our updates regarding import taxes and customs duties.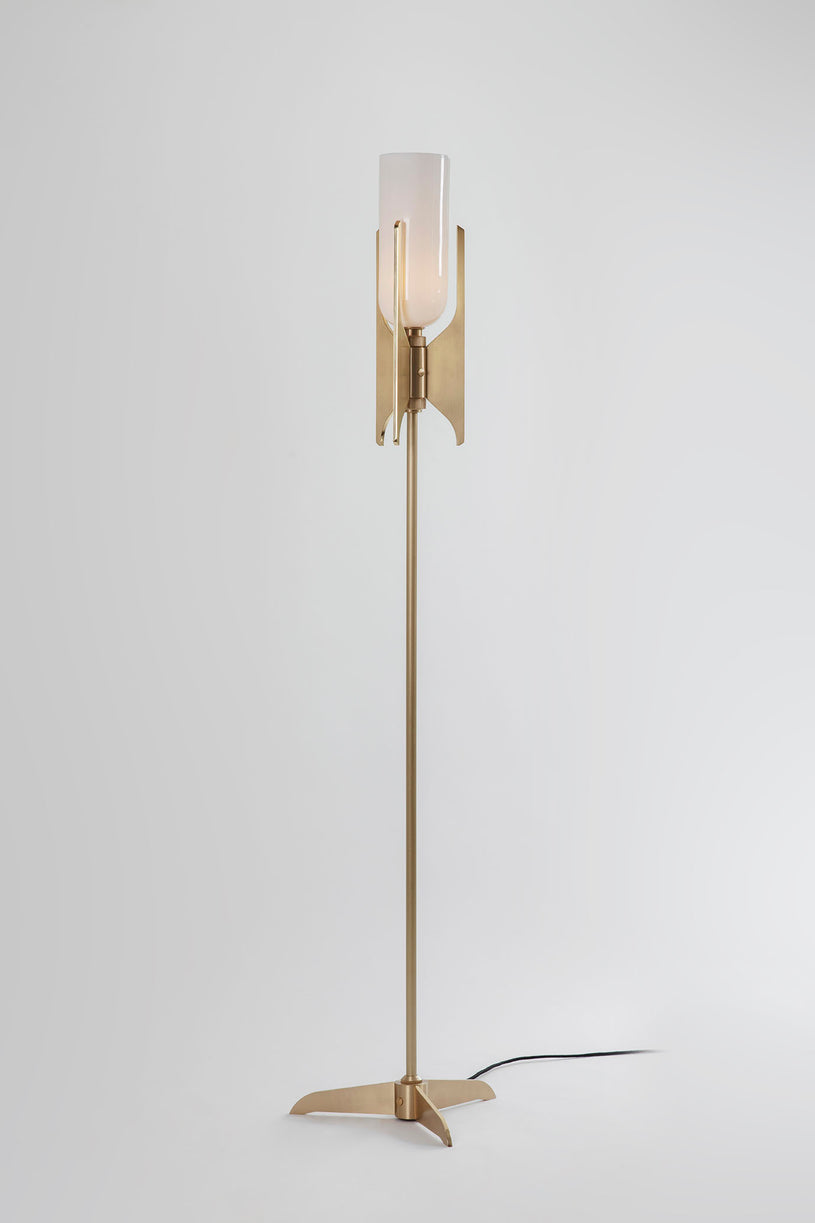 Design Notes
There's a mid-century modern feel about Pennon. The three blades and triple-footed base are a nod to an era when tables and lamps almost always had an odd number of legs.
You may also like
Great choice. We like your style. Before you check out, you might also want to view these other lights…
Refine your search with our filters
Find your product
Refine your search with our filters
Find your product