House of Bert Frank
Story of Bert Frank
Bert Frank's award-winning lights are designed and made in the UK. The story began almost a decade ago.
When Adam Yeats and Robbie Llewellyn founded Bert Frank in 2013 it was a meeting of minds and the start of a collaborative creative partnership with engineering at the core.
Both men share a love of design and deep respect for the heritage of British engineering. Both wanted to create high-end products that would stand the test of time and fly in the face of throwaway consumerism. The partnership has resulted in award-winning lighting and accessories that fuse the integrity of the small-scale workshop with timeless aesthetics reimagined for today.

The two men work closely together from concept to end product. Robbie's imagination and occasional flights of fancy are informed by Adam's understanding of engineering principles and fabrication techniques. Equally, Adam's designs are often the starting point for a collection. In that sense Bert Frank is a true creative collaboration. As a result, every designed is honed to perfection, every detail carefully considered.
House of Bert Frank
Inspiration
Bert Frank designs are inspired by a desire for beautiful objects and a passion for lifestyle-enhancing design.
"Have nothing in your houses that you do not know to be useful or believe to be beautiful."

-William Morris
William Morris understood design but he also understood human beings. He knew that things – possessions – only make us happy when they combine beauty with utility and vice versa. To have one without the other is unthinkable. At Bert Frank we embrace that philosophy. A table lamp or pendant is far more than a means of illumination; it is a thing of beauty to admire and touch. Equally, a lamp in the most precious materials is of no value unless it produces the lighting effects you desire. Art meets engineering. Design meets craft.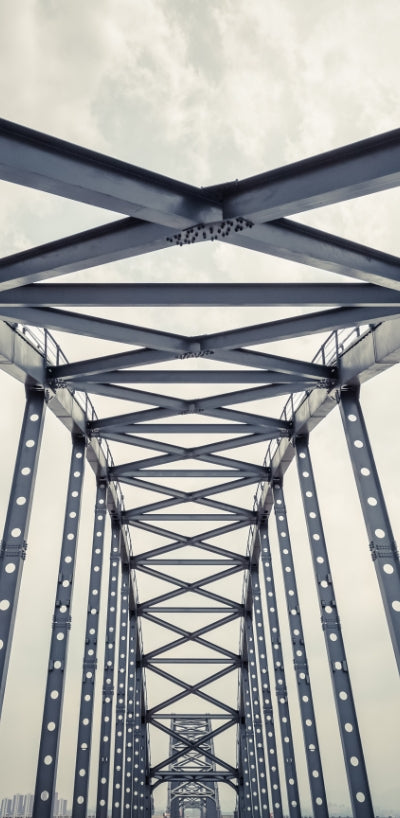 House of Bert Frank
The Craft
Every Bert Frank lamp is designed and manufactured in the UK where craftsmanship is still alive
From Stephenson to Ive, the roll call of British engineering is remarkable and shows no sign of ending.
But while we often hear about the leather workers of Florence or the silk weavers of Varanasi, Britain's artisan skills are rarely mentioned, as if craftsmanship was in terminal decline. We intend to address that misapprehension and show that the time-honoured craft of metalworking is higher in the UK than anywhere else in the world. If quality matters, British artisans deliver. Every Bert Frank light offers evidence. The lustre of hand-finished brass, the silky movement of hinges, the seamlessness of joints. Each intricately knurled thumb nut and elegant finial reveals craft of the highest order.
House of Bert Frank
The Workshop
Bert Frank lighting is manufactured in Birmingham, the home of British engineering since Victorian times
The Bert Frank factory in Birmingham – the "City of a thousand trades" whose prosperity was built on a global reputation for manufacturing excellence – is living proof that British craftsmanship is alive and kicking.
Our small but perfectly formed workshop is no 19th century throwback, however; it's a forward-thinking, switched-on, technologically advanced factory employing highly skilled machinists and vastly experienced fabricators – people who take immense pride in their work. Despite the use of cutting edge, computer-aided machinery, Bert Frank lamps are very much 'hand-made' items produced in small numbers, often to meet a customer's precise specifications – as near bespoke as possible.